Addison Farms Vineyard is a family-owned vineyard and winery situated on 55 acres in Leicester, NC. Located approximately 17 miles northwest of Asheville, NC, the property has been in the family for four generations. Addison Farmer and his parents purchased the property in 1937. We began this adventure with the vineyard and winery as a way to preserve the family farm for future generations.
In 2009, Addison Farms Vineyard planted the first acre of what is planned to be a 10 acre vineyard. The vineyard has expanded a little each year, currently at a little over six acres. The vineyard is at an elevation between 2250′ and 2300′. As of April 2020, we have six varieties in the vineyard: Cabernet Sauvignon, Cabernet Franc, Sangiovese, Montepulciano, Petit Verdot, and Petit Manseng.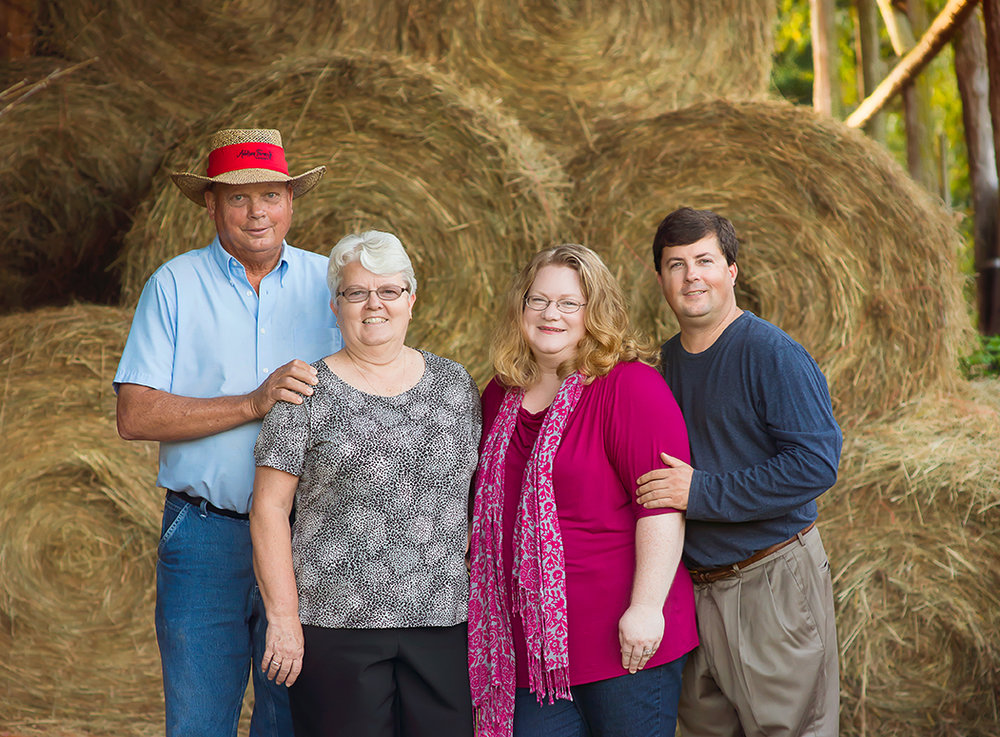 Meet the Family
The vineyard has been family owned and operated since its inception in 2009. The property has been in Maleada's family since 1937 when her father, Addison and his parents moved here. Pictured: Eddie, Maleada, Dianne and Jeff Frisbee
In 2010, Addison Farms Vineyard completed our first crush from fruit purchased from other NC growers. In 2011, we produced wine from the first fruit from our vineyard, and we opened the Addison Farms Vineyard tasting room in early December 2012.
Today, we produce award-winning wines from fruit we grow and from our partner growers at Two Moons Vineyard, Moon Lake Vineyard, and Spring Branch Vineyard. Our current production is around 800 cases annually.
The Frisbee family invites you to join us at the Addison Farms Vineyard tasting room.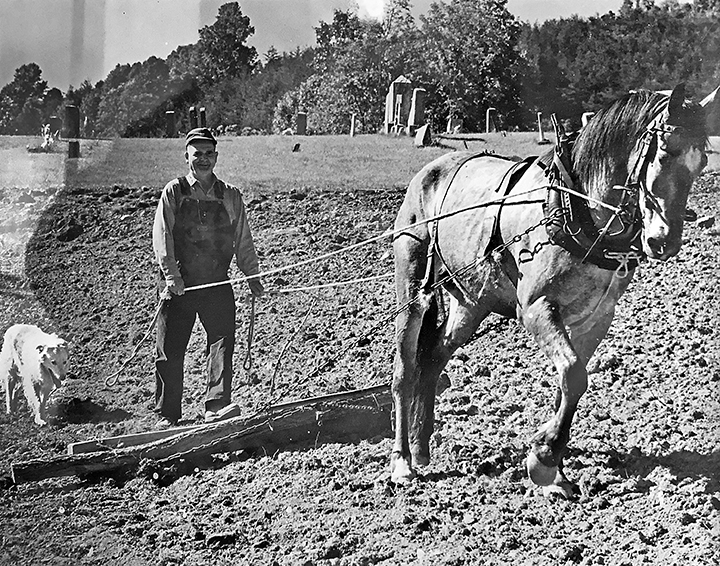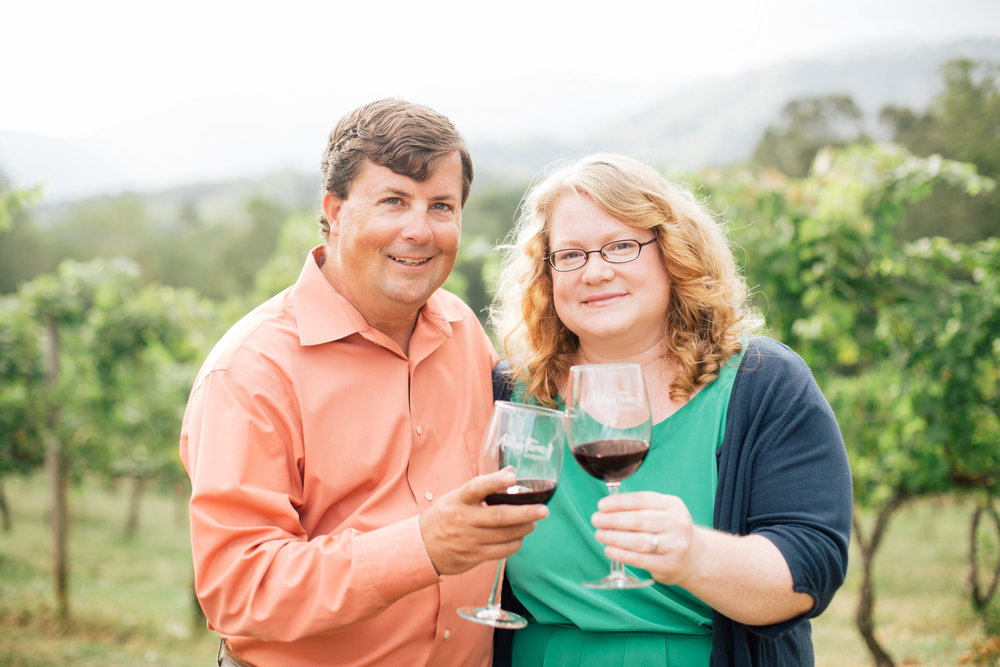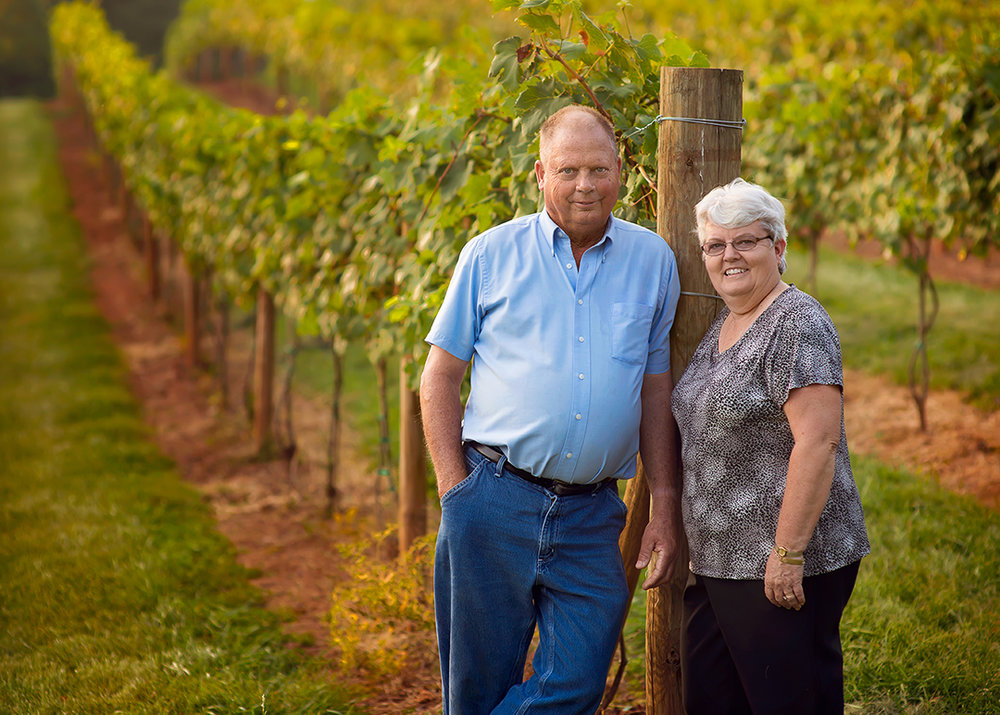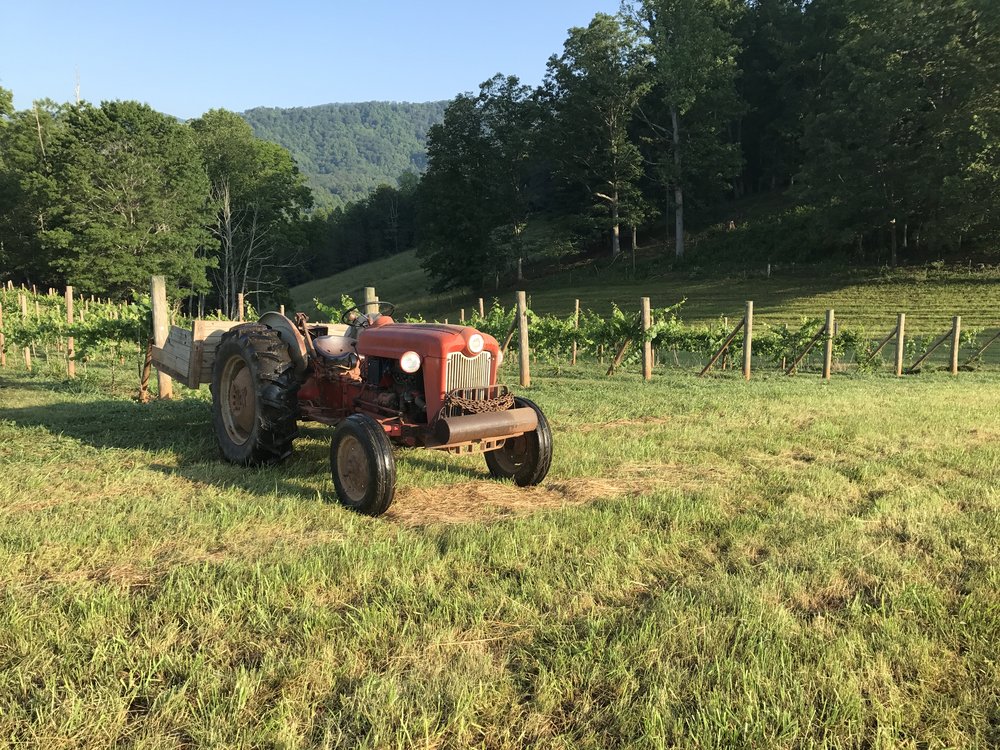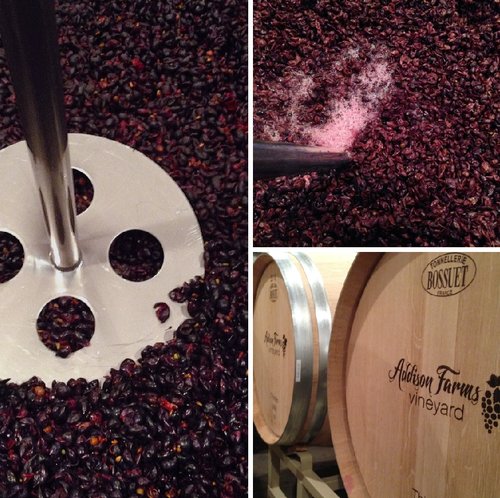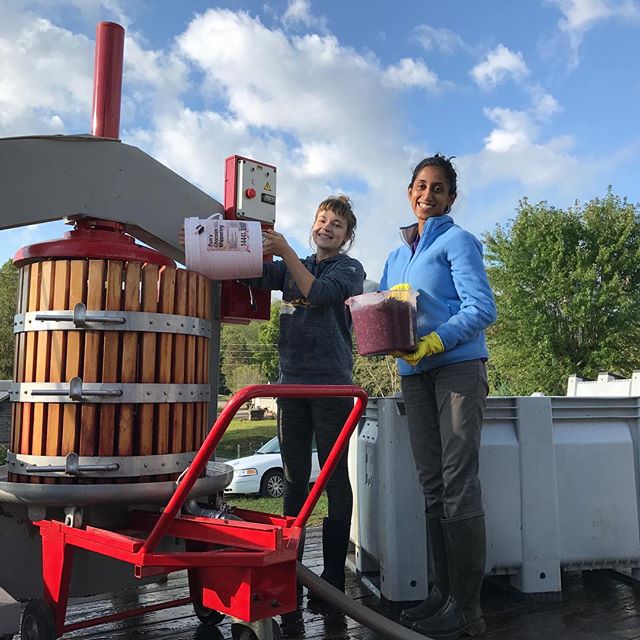 ---